11 Best Staking Coins – Top Proof of Stake Cryptos 2020
This post may have affiliate links. That means if you make a purchase I may get a commission (at no extra cost for you). To find out more about it read our Disclosure page
Here below we have listed in our eyes the 11 best staking coins of 2020. We will also explore what cold staking is and of course where you can easily buy these coins and start staking.
Staking coins is part of the function and benefits of Proof of Stake blockchains. Where stakers can earn passive income by staking their coins.
Before you get started we recommend that you research the coins from our list that you like the most. Ask yourself again why this is a good coin to invest in.
You can find out where you can get hold of these coins in using Coinmarketcap or Go CryptoMarket and find a suitable exchange where to buy them here. Here we have listed the 11 best staking coins of 2020.
In this article of the best staking coins of 2020 we will cover:
The complete list of the 11 best Proof of Stake coins of 2020 are:
About staking crypto
Before we dive into the 11 best Proof of Stake cryptos of 2020 we will briefly explain the concept of staking.
For some blockchains, holders can stake their coins in a crypto wallet and help to validate new transactions on the blockchains. And for helping out they earn a staking reward. Exactly how this model works differs a bit from blockchain models.
But staking is part of Proof of Stake blockchains. And to learn more about Proof of Stake and how staking works, read our guide on 'how staking works'. It will help you get a better understanding of what Proof of Stake is, how to get started with staking and anything else needed to stake your crypto and earn passive income.
The 11 Best Staking Coins of 2019 List
1. NAV (NavCoin)
About:
NavCoin is an open-source blockchain that has its own privacy-based cryptocurrency coin.
NavCoin has a very strong community focus. And what makes Nav interesting is three-folded. Being a privacy-based cryptocurrency is one, the other two is that it is really fast to send and cheap.
NavCoin added a very useful cold staking features at the end of 2018. That means you can easily and securely stake your coins from a cold wallet. Which is super easy and no need to have your wallet connected to the internet 24/7.
With added cold staking features NavCoin is a great choice for easy staking crypto.
ROI: 5% annually
Where to buy NAV: Buy at NAV for staking via Binance
Advantages of NavCoin:
Cheap (NAV can be sent for fraction of a cent)
Fast (transactions will show up within seconds and confirmed in 30 seconds)
Privacy (NavCoin wants to help you keep your privacy while interacting on the blockchain. So that your information can only be given with your consent, not taken)
Useful links:
Medium article to get started, Nav Reddit, Nav website
2. NEO
About: NEO is smart contracts open-source coin driven by the community. NEO is one of many 'Chinese' cryptocurrency projects. NEO supports the creation of numbers to different digital assets and certificates that enable a broad use range.
NEO was launched in 2014 and quickly rose to high awareness in the crypto space. NEO has a modified type of Proof of Stake blockchain.
And simply by holding your NEO in a compatible wallet you get a separate token called GAS in return.
And GAS is the fuel that keeps the network going and used to pay for transactions.
Similar to VET and VTHO. We really recommend NEO coin for staking because of the ease to get started and no need for using separate computers to have it running.
Advantages of NEO:
Smart contracts-enabled platform
Digital identities and certificates
Wide range of dApps
ROI: 2.5% annually
Where to buy NEO: Buy NEO for staking via Binance, OKEx, Kucoin, Bit-Z
Useful links: NEO to GAS profit
3. VET (VeChain)
About: VeChain is another cryptocurrency project and platform similar to NEO that enables smart transactions.
They have a strong focus on the supply chain industry. With several partnerships in this space that have made VeChain infamous in the crypto community.
VeChain has a Proof of Authority blockchain coin, which is similar to a Proof of Stake blockchain, but with a different consensus model.
If you stake your VETs you will receive in return a token called VTHO.
And starting staking VeChain is really easy with a slick mobile app is all you need. It works like NEO and GAS.
And VTHO is used to fuel transactions on the VeChain blockchain. Depending on how much you hold the ROI is from 2% and upwards. With different node levels, economic and X-nodes that give you bonuses.
Super easy to stake, so VET should be high on your list for staking coins.
Advantages of VET:
Great range of partnerships and actual use cases
Different bonus models and nodes
Super easy to stake
ROI: Between 2-6% annually
Where to buy VET: Buy VET for staking via Binance, Kucoin
Useful links: VeChain website, VeChain subreddit (lots of tips) VeChain block explorer, VeChain staking calculator
4. PIVX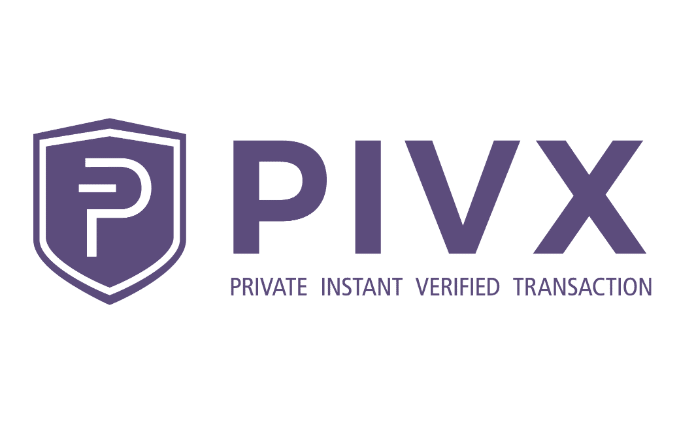 About: PIVX is a fork from DASH and another privacy-focused cryptocurrency coin and open-sourced blockchain project.
Similar to NAV it offers extremely fast transaction and privacy features. With its strong community focus and cheap fees PIVX, making it a very solid choice still in the privacy group of cryptos.
The transactions are besides super fast also extremely cheap, making it a very interesting cryptocurrency for the future. An all-round choice makes PIVX coin a great for staking.
Advantages of PIVX:
Privacy enabled transactions
Really fast transactions
Self-govern system in place that works. With voting and proposal system guiding future development
ROI: 5-8% annually
Where to buy PIVX: Buy PIVX for staking via Binance
Useful links: PIVX website, PIVX staking calculator
5. ARK
About: The 'All in one blockchain solutions' that wants to make using and creating blockchain super easy.
ARK has become known for wanting to be the 'Smart bridge' platform. ARK is looking to position itself an easy to use blockchain.
That is also very fast and can handle scalability issues very well. ARK is looking to solve that common blockchain problem by making it easy to create special-purpose blockchains apart from theirs but still connected to the ARK ecosystem.
Their 'smart bridging' features allow it to easily connect with other blockchains.
When there are so many new blockchain platforms coming up, ARK wants them to work better together.
ARK has 8 seconds blocks making it very fast and the ARK wallets you are up and running as soon as it's installed, no need to fully download the blockchain.
We like ARK coin because it is positioning itself with a unique offering with its Smart bridging features. That's why this is a coin that we recommend you get started staking with today!
Advantages of ARK:
One button blockchain, making it really easy to get started
Very fast transactions
Its Smart bridging features
ROI: 10% annually
Where to buy ARK: Buy ARK for staking via Binance, Bit-Z, OKEx
Useful links: ARK staking calculator, ARK Reddit
6. LSK (Lisk)
About: Lisk similar to ARK wants to make it super easy to use their blockchain and for businesses, developers and cryptocurrency projects to use their platform.

Lisk is an applications based blockchain that wants to enable others to easily build decentralised applications on their platform.
With Lisk, you can build sidechains, with every sidechain having its own unique features but still connected to the Lisk mainchain but operating independently from every other sidechain.
We like LSK and for us, it's a good alternative for staking because they are serious about their work, and they have been around for a while now.
Advantages of Lisk:
Sidechains feature making scalability less of an issue
Interoperability between the sidechain and the main Lisk blockchain
User-friendliness and app developer-friendly with Javascript based, working on creating an easy to use SDK
ROI: 4% annually
Where to buy LSK: Buy LSK for staking via Binance, Bit-Z, OKEx, Kucoin
Useful links: Lisk website, Lisk Reddit
7. NEBL (Neblio)
About: Neblio is a cryptocurrency coin and blockchain project similar to Lisk and ARK focusing on enterprise usage.
That wants to make it super easy for businesses to create their own decentralised applications and blockchains. Neblio is also planning to add smart contract features in the future.
With the NEBL coin, you can easily stake your coins and get up to 11% annually, which is a great number for anyone looking for earning passive income.
Advantages of Neblio:
Enterprise focused blockchain and dApp platform making it easy for businesses to get started
Great ROI returns
Great range of APIs making it easy to connect to the Neblio blockchain, written in 8 different programming languages
ROI: 10%
Where to buy NBL: Buy NBL for staking via Binance, Kucoin
Useful links: Neblio website, staking explained
8. ONT (Ontology)
About: Ontology blockchain is targeting enterprise users. Their blockchain platform is built to support other blockchains, in both the private and public sectors.
So that enterprises can have more flexibility and accessibility with other technologies. it also gives users the chance to store data completely privately or publicly.
The Platform was co-founded by Da Hongfei and Erik Zhang who are also the founders of the NEO blockchain.
The difference according to Da Hongfei is that one is open source (NEO) and the other is an enterprise targeted for-profit blockchain. But the two blockchains holds many features and similarities with each other.
Advantages of Ontology:
Created by a very strong and already established team
A strong business focus that will make them more likely to succeed
Strong all-round services, smart contracts, decentralised applications, and real-world focus
ROI: 5% depending on bonuses and nodes
Where to buy ONT: Buy ONT for staking via Binance, Kucoin, OKEx, Bit-Z
Useful links: – ROI rewards, Guide on Ontology, How to guide for staking
9. KMD (Komodo)
About: Komodo is another blockchain platform that wants to make it easy for users to build out their full-service blockchain solutions. Komodo platform is trying to build a blockchain ecosystem.
And with that, they mean a full range of products and services like a decentralised exchange, decentralised ICO crowdfunding platform.
Together with their focus on scalability, interoperability (atomic swaps, cross-chain features, bridging) and security being keys to their identity.
And at the heart of all this is the KMD coin which you can use for staking.
Advantages of Komodo platform:
Strong set of security and privacy features
The interoperability between different blockchains through their Atomic Swaps technology
Unique decentralised add-ons like an exchange and ICO crowdfunding
ROI: 5% annually
Where to buy KMD: Buy KMD for staking via Binance
Useful links: ROI rewards, stats, Komodo staking guide, DICO (decentralised ICOs crowdfunding)
Read our interview with Komodo's General Manager Bitcoin Benny here
10. STRAT (Stratis)
About: 'Blockchain made simple'. The Stratis blockchain is another enterprise targeted blockchain platform.
Stratis wants to 'streamline business processes'. The Stratis platform enables smart contracts to be written, an ICO platform for cryptocurrency crowdfunding, sidechains to enable interoperability with other blockchains.
Stratis also provides privacy features, so that users can make their transactions remain secure and anonymous throughout the network of Stratis Full Nodes.
The Stratis cryptographic token (STRAT) fuels the Stratis Platform and acts as a value transfer vehicle in the Stratis marketplace. For us, STRAT coin is still one the most solid choices you can pick for staking.
Advantages of Stratis:
Private enabled chains, providing security to businesses
One-click deployment, making it super easy to get started
Medical records and fin-tech use cases
ROI: 1.46%
Where to buy STRAT: Buy STRAT for staking via Binance
Useful links: Stratis website with guides, Statis cold staking
11. Tezos (XTZ)
Another very popular coin that you can stake is the XTZ coin from Tezos blockchain. Tezos is a new and exciting blockchain project. With some key focus areas of – smart contract safety, long-term upgradability, and open participation.
Tezos is also famous for the biggest ICO ever at that point. With an incredible raised $232 million during the ICO (Initial Coin Offering – learn more about ICO here).
Tezos uses a new modified DpoS model (Delegated Proof of Stake). Which goes by the name of LPoS (Liquid Proof of Stake). Which has a slightly different consensus mechanism. Where the delegation process is a bit more flexible and optional (learn more about it here).
You can stake Tezos using a range of sites and tools. For example Coinbase have added staking for Tezos (learn more here). This is something the crypto exchange KuCoin also has done with their so-called soft staking feature.
You can also stake Tezos while holding it on your Ledger Nano X (learn more here). And the Trezor Model T – learn more here.
Advantages of Tezos:
Modern blockchain with many new features and innovations, as the LPoS and the tech side is very strong
Easy to stake Tezos. Now with staking from Ledger and Trezor wallet and exchanges Coinbase and KuCoin, together with the other already existing staking options.
ROI: 6.15%
Where to buy Tezos: You can buy XTZ for example at Binance, OKEx, LAToken, KuCoin, Coinbase and Kraken (find out more where you can buy Tezos here at Go CryptoMarket)
Useful links:
An additional guide to staking Tezos – here, Tezos website, and a guide to staking Tezos on Atomic wallet here. And you can also stake XTZ on popular Galleon wallet and the Tezbox wallet.
Find more exchanges where you can buy Best Proof of Stake coins of 2019 at out exchange comparison tool below.
Bonus item #1 – Cold staking coins
Have you heard about cold staking? This is a great new development that will make it even easier for you to stake your coins and get rewards.
Basically cold staking means that you can stake your coins without having to run a wallet connected to the internet and the blockchain 24/7. This has great benefits for us who want to participate in staking but without the added costs and hassle of running a staking node.
Benefits of cold staking:
No big electricity bills
Less overall hassle
No need for an extra computer or other hardware costs
No need for advanced technical skills
Best cold staking cryptos
VET (VeChain) has a form of cold staking where you can stake from exchanges or their dedicated mobile wallet – guide on how to buy VeChain
NEO similar to VET, where you can stake it easily from an offline wallet
NAVCoin, join a staking pool to easily make use of their cold staking features
Particlr makes it easy like the rest to stake from an offline and secure wallet
STRATIS – have also joined the coins that utilises cold staking
We have also mentioned that KuCoin has launched similar cold staking alternative, known as soft staking for several cryptocurrencies. So that users can easily stake their cryptos straight from their crypto exchange. Some available cryptos for staking are:
ATOM, EOS, IOST, NEBL, ONION, NULS, TOMO, PIVX, ELA
Find out more how to use soft staking at Kucoin's website.
Bonus item #2 Other reward-based cryptocurrencies
Besides the 11 Best Proof of Stake coins of 2019 we also wanted to provide you with some bonus items. Where you also can earn income from cryptocurrencies but from other means than staking coins.
KCS (Kucoin Shares) 50% of trading fees go to KCS holders. By holding KCS on the exchange platform Kucoin you in return earn a dividend. Which is taken from all the transaction fees made on the exchange. Useful links – Kucoin website, Reddit post – Buy KCS at Kucoin
COSS is another exchange like Kucoin where you the COSS coin holders get a percentage of the trading fees from their exchange. The Fee Split is defined as 50% of paid fees are split with the COSS coin owners (If $2 in fees are paid, then $1 of that is given to Coin owners). Useful links COSS website – Buy COSS at their COSS – exchange
NPXS (PundiX) is a bit different than the others on the list, as they are airdropping the tokes out as part of their ICO token release program. This was planned to continue until 2021, and gradually decreasing every year. But due to legal matters, they are speeding the process until June this year. Useful links – PundiX website, article on NXPS accelerated release – Buy NPXS at Binance, Bit-Z
Waves 3.40 annual ROI. Useful links – Waves official guide, Leasing guide Buy Waves at Binance, OKEx
Bonus item #3 – added suggestions from the crypto community
As with any top list, it is super hard to select a list of 'the best' staking coins out there.
There are far too many to pick from. But from our point of view and after listening to the crypto community this is our current top list of best proof of stake coins for 2019.
And to acknowledge that we are listening to you the community that is why we have for example added Tezos to the list. And gone from 10 coins to 11 staking cryptos on this list.
But additional crypto suggestions from the community are:
Crypto suggestions staking & dividends coins
BLOCK – Blocknet: Blocknet is a platform that allows other blockchains to better interact and talk with each other. BLOCK is a PoS coin – Roi 11% – Buy BLOCK at Bittrex
NEXO – Nexo: Nexo is a crypto credit line project that pays out 30% of their net profits to Nexo holders – Roi – 4.80% – Buy NEXO at Huobi Global
Summary
These are our favourite staking coins and blockchain projects in 2019. It's hard to make just one list of all your favourite coins. Especially taking in the advice from the community. But with your feedback, we will continue to update this list and make it relevant for years to come.
But if you have any suggestions or feedback then please share it with us. We always want to provide the correct and best information about cryptocurrencies and blockchain.
Considering that Ethereum will move from PoW to PoS in the future will mean that there will be an increased momentum of interest in staking cryptocurrencies. So get in early for some passive income gains!
A very clear pattern also while looking through our list, is that blockchain platforms like VeChain, Stratis, ARK, Lisk and really pushing hard to promote themselves as the easy option.
Because it's been clear that while blockchain technology offers some great benefits, it can be difficult to understand, to communicate and to use.
Therefore a clear focus from blockchain startups has been put on making it much easier to understand and clearer benefits for businesses.
And progress has been made on that but it probably has a long way to go to really put those types of blockchain projects within mass adoption usage.
Read our popular guide on how to best invest in cryptocurrencies
Subscribe to our mailing list for more guides and articles on cryptocurrency and blockchain-related topics
Other popular guides:
Written by:
Per Englund – Founder of Go CryptoWise a cryptocurrency and tech fan that wants to see better and smarter products and services that makes our lives better and easier