11 Best Staking Coins – Earn Passive Income 2021
Some of our posts may have affiliate links including this one. That means if you make a purchase I may get a commission (at no extra cost for you). To find out more about it read our Disclosure page
Here below we have listed in our eyes the 11 best staking coins of 2021.
I will also talk about how staking works and what Proof of Stake blockchains are. We will also explore the great feature known as cold staking. How it works and which blockchains has this option.
I will also guide you where you can invest in these popular staking coins.
Staking coins is part of the function and benefits of Proof of Stake blockchains. Where stakers can earn passive income by staking their cryptos.
Before you get started we recommend that you research the coins from our list that you like the most. Ask yourself again why this is a good coin to invest in.
You can find out where you can get hold of these coins in using Coinmarketcap or Go CryptoMarket and find a suitable exchange where to buy them here.
In this article we will cover:
The complete list of the handpicked top-rated 11 Proof of Stake coins of 2021 are:
About staking crypto & Proof of Stake
With Proof of Stake (PoS) holders can stake their coins in a cryptocurrency wallet and help to validate new transactions on the blockchains. And for their participation, they earn a staking reward.
Exactly how this model works differs a bit from blockchain models.
It's easy to see why staking has grown to become so popular. With PoW and mining the barriers for entry was too high. For the everyday crypto-holder who wanted to earn some rewards it has been too complicated.
But with PoS and staking this is now much easier for people to join in and start earning staking rewards.
Staking is part of Proof of Stake blockchains. And to learn more about Proof of Stake read our guide on 'how staking works'.
It will help you get a better understanding of what Proof of Stake is, how to get started with staking and anything else needed to stake your crypto and earn passive income.
Why should I start staking coins?
To earn staking rewards and increase your portfolio value
To participate and make the blockchain network keep working and growing
Because it is a lot easier than mining cryptos
I myself stake several cryptocurrencies. It is a great way to earn passive income and increase my portfolio value over time, and make my favourite blockchains function.
I think staking is the next big thing, we can see that Proof of Work blockchains are moving to PoS and that crypto exchanges are opening up for staking.
It is clear that staking is one of the biggest growing areas in crypto right now! And you should get onboard.
The 11 Best Staking Coins List
1. Tezos (XTZ) – 6.15% yearly interest
A rising cryptocurrency and one of the best staking cryptos is the XTZ coin from Tezos blockchain. Tezos is a new and exciting blockchain project. With some key focus areas of – smart contract technology, long-term upgradability, and open participation.
Tezos is also famous for the biggest ICO ever at that point. With an incredible raised $232 million during the ICO (Initial Coin Offering – learn more about ICO here).
Tezos uses a new modified DpoS model (Delegated Proof of Stake). Which goes by the name of LPoS (Liquid Proof of Stake). Which has a slightly different consensus mechanism.
Where the delegation process is a bit more flexible and optional (learn more about it here).
You can stake Tezos using a range of sites and tools. For example Coinbase have added staking for Tezos (learn more here). This is something the crypto exchange KuCoin also has done with their so-called soft staking feature.
You can also stake Tezos while holding it on your Ledger Nano X (learn more here). This is something I do myself and I can promise you it's very easy.
And the same applies for the Trezor Model T – learn more here.
Advantages of Tezos:
Modern blockchain with many new features and innovations, as the LPoS and the tech side is very strong
Easy to stake Tezos. Now with staking from Ledger and Trezor wallet and exchanges Coinbase and KuCoin, together with the other already existing staking options.
ROI: 6.15%
Where to buy Tezos: You can buy XTZ for example at Binance, KuCoin, Coinbase and Kraken (find out more where you can buy Tezos here at Go CryptoMarket)
Useful links:
An additional guide to staking Tezos – here, Tezos website, and a guide to staking Tezos on Atomic wallet here. And you can also stake XTZ on popular Galleon wallet and the Tezbox wallet.
2. ADA (Cardano) – ≈ 5.01% yearly interest
About: The much anticipated launch of Cardano's Shelley mainnet went live the 29th of July, and with this staking was finally possible for ADA holders.
Cardano fans have been waiting for this moment for quite some time now, and now it's finally here. And the news that the mainnet was actually coming and then eventually went live had a nice effect of the price of ADA.
Cardano with Charles Hoskinson in the lead is one of many new exciting blockchains that will compete with Ethereum and others for the future of DApps and blockchain progression.
To stake your ADAs you can either run your own staking pool. But that's only recommended for advanced users.
For the less tech-savvy people that more easily wants to stake their ADA tokens and earn passive income rewards you can delegate your ADAs to an existing staking pool.
The exact staking rewards will depend on the amount stakes, fees, etc so we will see what the rewards will be in a few months or years but for now they've been discussed to be about 5% +.
Advantages of Cardano:
Well-developed project and with a strong support
Gone from hype and promise to delivering this highly anticipated mainnet
Strong leadership
ROI: 5.01% +
Where to buy ADA: Buy ADA for staking at Binance, Kraken and Bittrex
Useful links: Official staking guides from Cardano, Community-written guide for staking ROI, ADA staking calculator, ADA staking forum
3. NEO – 2.5% yearly interest
About: NEO is smart contracts open-source coin driven by the community. NEO is one of many 'Chinese' cryptocurrency projects. NEO supports the creation of numbers to different digital assets and certificates that enable a broad use range.
NEO was launched in 2014 and quickly rose to high awareness in the crypto space. NEO has a modified type of Proof of Stake blockchain.
And simply by holding your NEO in a compatible wallet, you get a separate token called GAS in return. And GAS is the fuel that keeps the network going and used to pay for transactions.
Similar to VET and VTHO. We really recommend NEO coin for staking because how easy it is to stake, and no need to use a separate computer to run a staking node.
Advantages of NEO:
Smart contracts-enabled platform
Digital identities and certificates
Wide range of dApps
ROI: 2.5% annually
Where to buy NEO: Buy NEO for staking via Binance, OKEx, Kucoin, Bit-Z
Useful links: NEO to GAS profit
4. VET (VeChain) – 1.5% yearly interest
About: VeChain is another cryptocurrency project and platform similar to NEO that enables smart transactions.
They have a strong focus on the supply chain industry. With several partnerships in this space that have made VeChain infamous in the crypto community.
VeChain has a Proof of Authority blockchain coin, which is similar to a Proof of Stake blockchain, but with a different consensus model.
If you stake your VETs you will receive in return a token called VTHO.
And to start staking VET is really easy with a slick mobile app is all you need. It works like NEO and GAS.
And VTHO is used to fuel transactions on the VeChain blockchain.
Depending on how much you hold the ROI is from 2% and upwards. With different node levels, economic and X-nodes that give you bonuses.
Super easy to stake, so VET should be high on your list for staking coins.
Advantages of VET:
Great range of partnerships and actual use cases
Different bonus models and nodes
Super easy to stake
ROI: Between 2-6% annually
Where to buy VET: Buy VET for staking via Binance, Kucoin
Useful links: VeChain website, VeChain subreddit (lots of tips) VeChain block explorer, VeChain staking calculator
5. ATOM (Cosmos) – 8-9% yearly interest
About: Cosmos calls itself the internet of blockchains. And much like how the internet connects millions of users together so is the aim of Cosmos.
Cosmos is actually creating a network of multiple blockchains to facilitate and meet this growing needs to adjacent blockchains that needs to work together.
Each blockchain on the network works as a solo chain, but it can also easily speak with and connect with all the other blockchains. The connection between blockchains is achieved through a protocol called Inter-Blockchain Communication protocol (IBC) (Cosmos source).
And this new blockchain network has attracted some serious attention in the past year. And for me it portrays one of the most interesting options for new top coins to stake.
At the heart of all blockchains we find the Cosmos Hub. This is core chain, from which others are built out from. And it's from Cosmos Hub that people can start staking their ATOMs.
You have two choices for staking ATOM, the first is to run a validator node, and the other is to delegate your ATOMs to another node.
Advantages of Cosmos:
A very modern blockchain that facilitates well to the newly emerging needs of blockchain startups
Highly innovative technology that caters well to the current market needs
Easy to start staking, especially with the delegating model
ROI: 8-9% depending on bonuses and nodes
Where to buy ATOM: Buy ATOM for staking via Binance, Kucoin, OKEx, Coinbase Pro
Useful links: – ROI rewards, Learn more about Cosmos Network, How to delegate your ATOMs, you can also delegate your ATOMs via Ledger Live – read more here
6. FSN – 19% yearly interest
About: Connecting blockchains have been the primary focus for many blockchains, including Fusion. This is achieved with Fusion's "cutting edge DCRM (Distributed Control Rights Management System) technology.
Fusion uses a new type of Proof of Stake consensus model, called Ticketed Proof of Stake (TPoS).
In an over simplification it works so that you have tickets and lottery events. Where stakers who stake their FSN tokens gets tickets based on their staked amount.
With each ticket acquired the stakers is participating in the overall lottery. Where they can 'win' the rewards given out, as per normal PoS blockchains (learn more here).
Not to different than other randomiser concept in Proof of Stake blockchains.
According to some authors, Fusion is considered one of the most undervalued cryptocurrencies. This, combined with Fusion's high ROI (19%) is attracting a lot of investors that have realised the potential of staking FSN.
To start staking your FSN tokens you either run your own node (minimum 5000 FSN). With either a computer running 24/7 or a private virtual server.
Or you can join one of the many staking pools and let other nodes use your tokens. I recommend checking out WeDeFi which makes it super easy to start staking FSN.
Other pool options are; FSNPool, Node Networks, PoolTogether, GoFSN and BitNordic
Advantages of Fusion:
Highly interoperable blockchain with its DCRM technology and cross-chain features
Rich native APIs
Very high ROI to earn great returns with
ROI: 19%
Where to buy FSN: OKEx and Bittrex
Useful links: Fusion website, Fusion Whitepaper, Fusion guides on Medium
7. PIVX – 5-8% yearly interest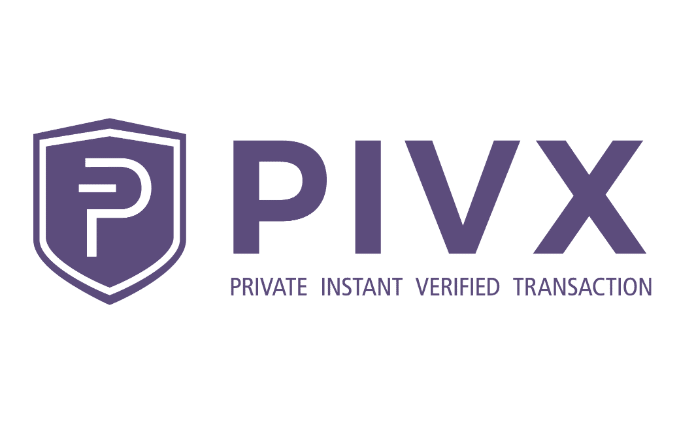 About: PIVX is a fork from DASH and another privacy-focused cryptocurrency coin and open-sourced blockchain project.
Similar to NAV it offers extremely fast transaction and privacy features. With its strong community focus and cheap fees PIVX, making it a very solid choice still in the privacy group of cryptos.
The transactions are besides super fast also extremely cheap, making it a very interesting cryptocurrency for the future. An all-round choice makes PIVX coin a great for staking.
Advantages of PIVX:
Privacy enabled transactions
Really fast transactions
Self-govern system in place that works. With voting and proposal system guiding future development
ROI: 5-8% annually
Where to buy PIVX: Buy PIVX for staking via Binance
Useful links: PIVX website, PIVX staking calculator
8. ICX (ICON) – 13% yearly interest
About: Another interesting coin to start staking is ICX. And this is the cryptocurrency from the ICON blockchain.
This blockchain project came fast and strong onto the crypto scene, grabbing attention from investors to dApps fans alike.
Aiming to meet a new, global world ICON wants to build a decentralised network where multiple blockchains and applications can connect with each other.
Similar to Cosmos and other blockchains, ICON has identified the need for all these dApps and blockchains to co-exist in a much better way.
If you think ICX sounds interesting then I recommend you check it out for staking.
ICX is great for staking as the rewards are very high, and it is really easy to start staking. You can also stake ICX from a cold wallet. This greatly reduces the hassle and risks.
Advantages of ICON:
Promising technology and with a clear aim to create a network for both dApps (decentralised applications) and blockchains to function together
Got a lot of hype and interest in ICON from its Korean and Asian markets
Very easy to start staking and possible to stake ICX from a cold wallet
ROI: 13% annually
Where to buy ICX: Buy ICX for staking via Binance, OKEx, Kraken
Useful links: ICON staking and voting guide, ICON's website and staking reward information
9. ARK – 10% yearly interest
About: The 'All in one blockchain solutions' that wants to make using and creating blockchain super easy.
ARK has become known for wanting to be the 'Smart bridge' platform. ARK is looking to position itself an easy to use blockchain.
That is also very fast and can handle scalability issues very well. ARK is looking to solve that common blockchain problem by making it easy to create special-purpose blockchains apart from theirs but still connected to the ARK ecosystem.
Their 'smart bridging' features allow it to easily connect with other blockchains.
When there are so many new blockchain platforms coming up, ARK wants them to work better together.
ARK has 8 seconds blocks making it very fast and the ARK wallets you are up and running as soon as it's installed, no need to fully download the blockchain.
We like ARK coin because it is positioning itself with a unique offering with its Smart bridging features. That's why this is a coin to stake that we recommend you look into today!
Advantages of ARK:
One button blockchain, making it really easy to get started
Very fast transactions
Its Smart bridging features
ROI: 10% annually
Where to buy ARK: Buy ARK for staking via Binance, Bit-Z, OKEx
Useful links: ARK staking calculator, ARK Reddit
10. NEBL (Neblio) – 11% yearly interest
About: Neblio is a cryptocurrency coin and blockchain project similar to Lisk and ARK focusing on enterprise usage.
That wants to make it super easy for businesses to create their own decentralised applications and blockchains. Neblio is also planning to add smart contract features in the future.
With the NEBL coin, you can easily stake your coins and get up to 11% annually, which is a great number for anyone looking for earning passive income.
Advantages of Neblio:
Enterprise focused blockchain and dApp platform making it easy for businesses to get started
Great ROI returns
Great range of APIs making it easy to connect to the Neblio blockchain, written in 8 different programming languages
ROI: 10%
Where to buy NBL: Buy NBL for staking via Binance, Kucoin
Useful links: Neblio website, staking explained
11. NavCoin (NAV) – 5% yearly interest
About:
NavCoin is an open-source blockchain that has its own privacy-based cryptocurrency coin.
NAV is another crypto that I stake myself and been doing it for some time now.
NavCoin has a very strong community focus. And what makes Nav interesting is three-folded. Being a privacy-based cryptocurrency is one, the other two is that it is really fast to send and cheap.
NavCoin added a very useful cold staking features at the end of 2018. That means you can easily and securely stake your coins from a cold wallet. Which is super easy and no need to have your wallet connected to the internet 24/7.
With added cold staking features NavCoin is a great choice for easy staking crypto.
ROI: 5% annually
Where to buy NAV: Buy at NAV for staking via Binance
Advantages of NavCoin:
Cheap (NAV can be sent for fraction of a cent)
Fast (transactions will show up within seconds and confirmed in 30 seconds)
Privacy (NavCoin wants to help you keep your privacy while interacting on the blockchain. So that your information can only be given with your consent, not taken)
Useful links: Medium article to get started, Nav Reddit, Nav website
Find more exchanges where you can buy our cryptos from our list of the best proof of stake coins of 2021 at out exchange comparison tool below.
Bonus item #1 – Cold staking coins
Have you heard about cold staking? This is a great new development that will make it even easier for you to stake your coins and get rewards.
Basically cold staking means that you can stake your coins without having to run a wallet connected to the internet and the blockchain 24/7. This has great benefits for us who want to participate in staking but without the added costs and hassle of running a staking node.
Benefits of cold staking:
No big electricity bills
Less overall hassle
No need for an extra computer or other hardware costs
No need for advanced technical skills
Best cold staking cryptos
VET (VeChain) has a form of cold staking where you can stake from exchanges or their dedicated mobile wallet – guide on how to buy VeChain
NEO similar to VET, where you can stake it easily from an offline wallet
NAVCoin, join a staking pool to easily make use of their cold staking features
ICX – This Korean blockchain network is highly popular and staking from a cold wallet is super easy
Particlr makes it easy like the rest to stake from an offline and secure wallet
STRATIS – have also joined the coins that utilises cold staking
Bonus item #2 – Stake easily from a cryptocurrency exchange.
Now staking is easier than ever. With popular cryptocurrency exchanges like Kucoin, Binance, Coinbase, Bitfinex and Kraken you can now stake your cryptos directly from the exchange and earn rewards.
To learn more about it check out our guide to staking-enabled crypto exchanges here below (https://gocryptowise.com/blog/cryptocurrency-exchanges-with-staking/).
Bonus item #3 Other reward-based cryptocurrencies
Besides these great staking coins we also wanted to provide you with some bonus items. Where you also can earn income from cryptocurrencies but from other means than staking coins.
KCS (Kucoin Shares) 50% of trading fees go to KCS holders. By holding KCS on the exchange platform Kucoin you in return earn a dividend. Which is taken from all the transaction fees made on the exchange. Useful links – Kucoin website, Reddit post – Buy KCS at Kucoin
Waves 3.40 annual ROI. Useful links – Waves official guide, Leasing guide Buy Waves at Binance, OKEx
We have also created this list of the most profitable PoS coins and some of the most interest crypto dividend coins to invest in.
Bonus item #4 – added suggestions from the crypto community
As with any top list, it is super hard to select a list of the best or the top staking coins out there.
There are far too many to pick from. But from our point of view and after listening to the crypto community this is our current top list of the most highly sought after and promising staking cryptos of 2021.
And to acknowledge that we are listening to you the community that is why we have for example added Tezos to the list. And gone from 10 coins to 11 staking cryptos on this list.
But additional crypto suggestions from the community are:
Crypto suggestions staking & dividends coins
BLOCK – Blocknet: Blocknet is a platform that allows other blockchains to better interact and talk with each other. BLOCK is a PoS coin – Roi 3-5% – Buy BLOCK at Bittrex
NEXO – Nexo: Nexo is a crypto credit line project that pays out 30% of their net profits to Nexo holders – Roi – 4.80% – Buy NEXO at Huobi Global
Summary
These are our favourite staking coins that we think you should be aware of. Staking and DeFi is quickly becoming a popular option. When you compare the numbers of what staking cryptocurrencies can give you, from 3-10%+, and compare that to what a savings account offer these days (less than 1% often) then it is easy to see why thousands of investors are trying it out
As you can see there is a great number of coins you can stake, and these are my favourite cryptos to stake.
Use any of these cryptos to earn staking rewards and build up your portfolio over time with passive income.
It's a hard task to pick up a list of the top cryptos to stake. There is a lot of competition, and new cryptos that come out every month.
And I have listened to the community and heard your advice.
I appreciate all your thoughts and feedback, keep it coming so that I can keep updating this post and make it relevant for years to come!
We always want to provide the correct and best information about cryptocurrencies and blockchain.
Considering that Ethereum will move from PoW to PoS in the future will mean that there will be an increased momentum of interest in staking cryptocurrencies. So get in early for some passive income gains!
Read our popular guide on how to best invest in cryptocurrencies
Subscribe to our mailing list for more guides and articles on cryptocurrency and blockchain-related topics
Other popular guides:
Hello and welcome to Go Cryptowise.
My name is Per Englund and I'm a long-term fan and investor and trader of Bitcoin and other cryptocurrencies. I caught the attention of Bitcoin like many other several years ago, but it was first around 2016/2017 that I truly got into cryptocurrencies and blockchain technology.
I have since traded, bought, researched and learnt about this new emerging space to the fullest. When not producing crypto-content I create and design new products and businesses. And I want to combine my business experience with my passion to create meaningful content for all our readers.
And I am bringing this vision to my writing and how Go CryptoWise work.
Connect with me on LinkedIn. Ask me anything on here.
Get in touch with me to find out more about Go CryptoWise and what we care about.