The best way to investing in cryptocurrency – Beginners guide
Some of our posts may have affiliate links including this one. That means if you make a purchase I may get a commission (at no extra cost for you). To find out more about it read our Disclosure page
We at Go Cryptowise engage daily with the cryptocurrency community, and we are really passionate about this new emerging space.
But we are aware of so many common mistakes that are being made. And risks that new users are exposed to.
So we would like to help beginners navigate the cryptocurrency space, as we believe that will be beneficial to everyone.
The complete guide to the best way to invest in cryptocurrencies and finding the best coins to invest in.
In this guide on how to best invest in cryptocurrencies you will learn about:
This is what you need to know before investing in cryptocurrencies
Cryptocurrencies can drop in value at a much higher speed and volatility compared to stocks and funds. But the same applies to it increasing in value at a much higher speed.

The Bitcoin and cryptocurrency market is still extremely young, which means there's not much regulation in place. Governments around the world are trying to figure out what cryptocurrencies are and what they can mean to their societies.

No Bitcoin is not dead yet. The number of times that Bitcoin has been proclaimed as dead is countless. And you should question people that claim Bitcoin is soon going to be worthless. The same goes for people shouting that Bitcoin will be worth millions. What are their motives for saying so?
Investing smartly in cryptos
Do your own research – DYOR
The steps of getting started investing
Find the best exchanges when buying cryptos
Find out how taxes work for Bitcoin and cryptocurrencies
Avoid these common mistakes and risks with cryptocurrencies
Are Bitcoin and Cryptocurrencies still a smart investment?
Yes! We definitely believe that is the case. Blockchain is a new and emerging technology, and the cryptocurrency space is still young and immature. Sure there are a lot of valid questions being asked, but those same questions and doubts were asked when the Internet was in its early days. But look where it is now.
Since Bitcoin was created in 2009 by Satoshi Nakamoto it has had its ups and downs throughout time. But it's still standing here today showing the enormous potential and resistance it has to withstand it all.
You might think it's too late to invest in Bitcoin and other cryptocurrencies?
Those questions have been asked by so many people since the beginning of Bitcoin's time. It was asked when Bitcoin was valued at $1 dollar.
Next at $10 dollars, later at $200 dollars, then $1000, etc. And we believe the value cryptocurrencies can bring is still here. Stronger than ever.
Before you start – Do your own research – DYOR
Do your own research or DYOR is a common expression used in the cryptocurrency community. And we think it's one of the better ones. Because it means that new users should before they jump straight in, do take your time to understand what cryptocurrencies are.
What the steps are to investing in cryptocurrencies and Bitcoin?
And ultimately which cryptocurrency is worth their investment?
This approach is important for any type of investment. It should apply to your thinking when buying stocks, funds, real estates, you name it.
Following this advice will mean that you will, educate yourself, be in control of your decisions, and less likely to be tricked/scammed. As there are people out there who might have some bad agendas for pushing their coins to you.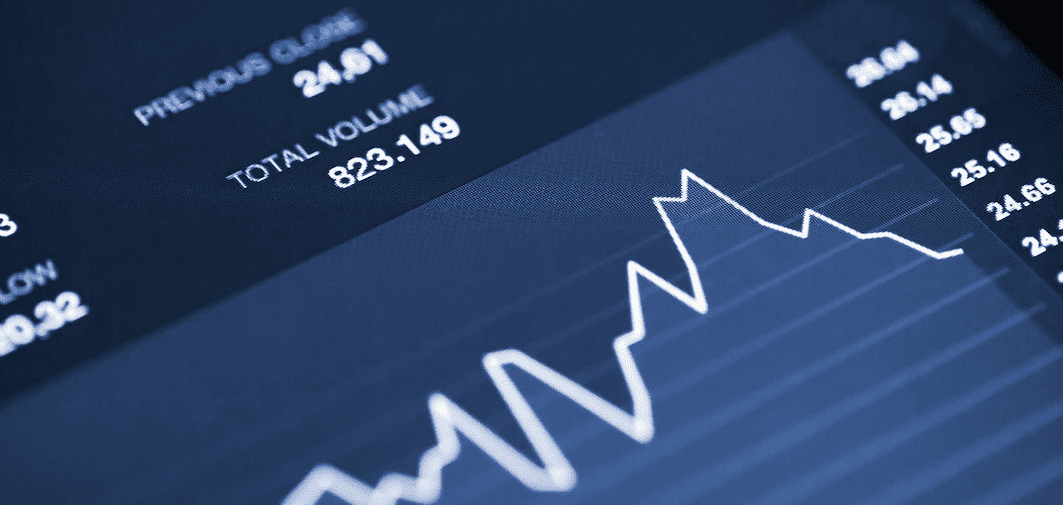 The steps of getting started
The most popular exchanges where you can buy cryptocurrencies
Now depending on which cryptocurrency you might want to buy it affects which exchange you can use to buy it. But these cryptocurrency exchanges that we have listed below are our personal favourites and the ones that we 'trust' the most.
With these exchanges, you can easily find the best coins to invest in. But that doesn't mean you shouldn't take all precautions to avoid the common risks that might come with cryptocurrency exchanges.
So that you can find the best coins when you want to buy cryptocurrencies.
Coinbase
Coinbase is perhaps the most well-known cryptocurrency exchange out there. It's often the initial platform that many new users start with after getting interested in Bitcoin.
And that's because they have done it so extremely well in making it easy for new users to understand and get started. So if you want to get started easily with Bitcoin we highly recommend Coinbase.
Get started with Coinbase here (buy crypto for at least $100 and you will get $10 for free using that link)
Binance
Binance is right now the leading exchange in the world. They have been doing a lot of things right in the fairly short time they've been around.
And at the forefront of all this is their well known and liked CEO Changpeng Zhao, or CZ.
Binance for us is a great place to buy Bitcoin but also for you to use in the long run as it has such a wide selection of coins. So in our eyes one of the best places for buying cryptocurrencies.
Get started with Binance here
OKEx
OKEx is one the biggest exchange for cryptocurrencies when comparing trade volume (24h).
OKEx has its headquarter in Hong Kong, but has recently joined Binance in moving parts of their business to blockchain and tax-friendly Malta.
OKEx offers fiat-to-crypto and crypto-to-crypto trading on more than 100 digital currencies.
OKEx is a great exchange to use for Bitcoin, but also for its vast offering of many different cryptocurrencies. OKEx like Binance is one of those one places that meets pretty much all your crypto investing needs.
Get started with OKEx here (buy crypto for at least $100 and you will get $10 for free using that link)
Kucoin
Kucoin launched in 2017 and fairly quickly made a name for itself in the crypto world due to its early adoption of certain altcoins and their own coin called Kucoin Shares (KCS) which is a passive income coin.
Overall Kucoin has proven to be a worthy exchange and a great competitor to Binance. Kucoin holds most of the popular coins, but of course, they also have Bitcoin for you to buy.
One of the best places for investing in cryptocurrencies and when you're looking for altcoins.
Get started with Kucoin here
How taxes work for Bitcoin and cryptocurrencies
Depending on where you live in the world, you might need to pay taxes on your crypto trades, i.e. when you trade one crypto for another or use your crypto to buy something.
So this is important that you are aware of this after buying cryptocurrencies.
Common scenarios when you might need to pay taxes on crypto
You bought 1 cryptocurrency and traded it for another. In many countries, this is considered a taxable event, for any capital gains or losses made on that trade.
You bought something with your cryptocurrency, for example, you paid for your morning coffee with some Bitcoin, or a car, or a pizza, etc.
You have mined cryptocurrencies, this might be taxed as a hobby or professionally.
Recommended tools to help you do your taxes
After you have bought some cryptocurrencies you might need to pay taxes for the trades you've made and any capital gains. So we have gathered the most popular tax tools for cryptocurrencies here below.
1 ) Cointracking is an online service that collects all your crypto trades via exchanges and helps you file tax returns based on your trades.
CoinTracking analyses your trades and generates real-time reports on profit and loss, coin values, and realised and unrealised gains, tax reports and more. Simplifying your tax reports and your life.
2 ) Cointracker is another service that can help you compile your trades, and automatically create your tax reports. It has 4 different pricing models, depending on how many trades you've made.
It can automatically import your trades if you connect the exchanges you've used, or you can manually import trades, it also offers you the possibility to import trades from your wallets.
3 ) Cryptotrader is another option promising to help you to do your crypto taxes in minutes.
And save you all that headache and confusion. In three simple steps, you can be tax ready: First you import your trades – secondly, you add any crypto income and then you have your report ready to be downloaded.
Common mistakes and risks to avoid before you buy crypto
Here we have listed our best tips to help you stay clear from hacks, scams and common mistakes.
1) You need to be in control of your own crypto
You can't completely trust that an exchange will always protect your cryptocurrencies.
Remember it's you that is in control of your own crypto, not the exchange, not a bank, or a government.
Therefore you need to make sure that you also are storing your crypto somewhere safe, and an exchange isn't the safest place for your crypto.
A hardware wallet is a way to to go, find a good wallet for you in our wallet comparisons.
2) Keep your passphrase/keys somewhere safe
When you are in charge of storing your cryptos in your own wallet, then that means that you are also the one that is in control of the keys. the private keys are what you need to access your wallet.
So without those then you might lose your crypto. That means it's super important that you store those keys (passphrase) somewhere safe, where you won't lose them, or they are at the risk of getting stolen.
You can also store your keys at several places (maybe even in several locations), password protected and other security methods to be sure that you're crypto is in YOUR safe hands.
3) Beware of spams, ads, emails and phishing sites
As with traditional money (USD, EUR, GBP, etc) and with traditional Internet banking, there are always bad people out there trying to steal your money.
And that's also a thing in the crypto world. And you can bet that the bad guys are creative when it comes to trying to steal your money.
This could happen through ads on social media sites, fake websites or emails asking you to login with your private keys, etc.
4) Use 2FA and secure passwords
2FA (Two-Factor Authentication / Multi-Factor Authentication) is an authentication method in which a computer user is granted access only after successfully presenting two or more pieces of evidence to an authentication mechanism: knowledge, possession, and inherence.
You need to make sure that you set up a 2FA for the exchanges, online wallets and other sites connected to your crypto. Without this, you're adding unnecessary risks to your crypto.
5) Don't invest in ICOs before researching them well
With the huge ICO boom that has taken place in the past years, it has attracted plenty of people trying to get rich quick and take advantage of people who willingly 'invest' into dubious ICOs, also in hopes of getting rich as quick.
During the 2016 & 2017s boom and bull market any ICO you invested in almost guaranteed you a 2x-200x return of investment.
When this started spreading to even more people, of course, your everyday investors wanted to get in of those ROIs. ICOs are highly speculative and a riskier option.
Like with stocks different cryptos are considered riskier than others.
6) Beware of the pump / FOMO / rush into a quick profit
At some point, a friend at work, someone on Reddit/CC (CryptoCurrency subreddit), Twitter, Telegram or wherever might tell you about how this one coin is going to boom at any point.
Your first reaction should be to put your money into it, but looking into what's the benefits of the coin, and why would someone else want to share the great news about this coin increasing in price and then sharing all the profits with internet strangers?
Follow this advice and you can invest more confidently.
Your first reaction should be to put your money into it, but looking into what's the benefits of the coin, and why would someone else want to share the great news about this coin increasing in price and then sharing all the profits with internet strangers?

7) Not hodling and overhodling
After asking the crypto community about what were the most common mistakes they made as beginners? And not hodling, as in selling off a cryptocurrency too early was one.
And another was overhodling, as in never selling that cryptocurrency, hoping it will one day rise in value again.
For us, you need as with any investment ask yourself why will this coin rise in value? And when you have an answer to that you should believe in your own decision.
You need to give it and yourself patience. This advice works together well with the previous advice in avoiding the FOMO.
So if you decided to invest, give it time and patience to show its value. If you're just holding the coin because of hope but you can't answer the question as to why it would rise in value again? Then maybe it's time to sell it.
You can find the full guide on protecting your cryptocurrencies.
Final tips to make sure you're buying crypto smartly
Ask yourself twice before jumping in. Take five minutes to cool yourself down. Ask: Is this a smart investment? Do I believe it will increase in value because of X and Y reasons? How much am I willing to lose? When you can answer those questions then you are on your way of to investing smartly.

Try and learn something new every week about crypto. Hang out on Reddit, on cryptocurrencies subreddits, the biggest subreddit known as Crypto Currency, watch Youtube clips, read Quora questions, Medium posts and more. Be hungry to know more than everybody else.

Have fun. Do you realise that you are still one of the early ones? You might not be the first, but you are still in the top percentile.
We hope you liked this guide with our tips on how to invest in cryptocurrencies. If you have any questions or suggestions on please leave a comment below. Otherwise please share the article if you enjoyed it.
Other popular guides:
Hello and welcome to Go Cryptowise.
My name is Per Englund and I'm a long-term fan and investor and trader of Bitcoin and other cryptocurrencies. I caught the attention of Bitcoin like many other several years ago, but it was first around 2016/2017 that I truly got into cryptocurrencies and blockchain technology.
I have since traded, bought, researched and learnt about this new emerging space to the fullest. When not producing crypto-content I create and design new products and businesses. And I want to combine my business experience with my passion to create meaningful content for all our readers.
And I am bringing this vision to my writing and how Go CryptoWise work.
Connect with me on LinkedIn. Ask me anything on here.
Get in touch with me to find out more about Go CryptoWise and what we care about.