In this Coinbase Review we will explain why users across the world are heading to immediately to Coinbase when entering the market. And why they are using Coinbase when cashing out.
Coinbase is perhaps the most well known cryptocurrency exchange out there. It's often the initial platform that many new users start with after getting interested in crypto. And that's because they have done it so extremely well in making it easy for new users to understand and get started. Their website and UX is well built and they provide users with bank, credit and debit card deposits. They also provide users with the withdrawals to your connected bank account.
In this Coinbase review we will explore the main cryptocurrency exchange or instant-buy platform named only Coinbase. You might have heard about another exchange called Coinbase Pro. They are two separate things, and if you want to find out more about the difference read this guide on the topic.
Coinbase have been around since 2012, and sure they receive some criticism from time to time, like most companies of that size. But overall they have done so much for crypto, and still do today. They have easily onboarded perhaps most newcomers to the crypto world with their easy to use platform. They have a CEO Brian Armstrong who's been a great ambassador for all cryptocurrencies, and a helpful promoter of blockchain technology. It's easy to understand the comparisons when people say that Coinbase wants to position themselves as the Google of the crypto world.
For what it has to offer (few cryptocurrencies) they do it very well (easy UX – higher fees).
How to get started
Coinbase have a lot of excellent features but what they pride themselves with is their user-friendliness and easy to use website and app, so getting started using Coinbase should be straightforward, but we have made it even easier with a step by step guide.
So if Coinbase seems interesting and you wonder how to get started using the exchange, we've put together an easy to follow guide here in our Coinbase review.
Go to Coinbase's website using this link HERE
Click on get started
Select if you are opening an account as an individual or business (for business se guide further below) select individual
Add in your personal details
You now get an email with a link that you need to click to verify your account
When you've verified the email you'll have to add some more details like phone number for 2F-Authentication
To get started buying cryptos at Coinbase you need to deposit some cash or send crypto
Personal identification is required before any payment method can be selected. Coinbase will redirect you to this page, where three modes of identity verification are allowed:

Passport
Driver's License
Photo ID

After that you can connect a bank account or credit / debit card
Now you're good to go! 🙂
Enter your first name, last name, email address and create a secure password, verify that you agree with the User Agreement and Privacy Policy and then click on 'Create account'
Next Coinbase will notify you that they support EU's GDPR (General Data Protection Regulation) and then click on 'Next' – note this might only be visible for EU users
After that you will see a page about Coinbase's Privacy Policy click on 'I acknowledge' to continue
Lastly Coinbase will ask you if you want to sign up to receive personalised email updates about their products and services. Click on Yes or No to continue.
Lastly Coinbase will ask you if you want to sign up to receive personalised email updates about their products and services. Click on Yes or No to continue.
That's it. Now you have signed up for an account and you are ready to use Coinbase. To learn more about sending Bitcoin or other cryptocurrencies from Coinbase follow this guide.
Fees
For fees at cryptocurrency exchange there are usually a couple of standard fees that cryptocurrency exchange puts in place. And it is important for you as a user to be aware of those, therefore we at Go CryptoWise aim to clarify these fees for all crypto exchanges so it becomes super easy for you to buy and sell cryptocurrencies on your terms.
Usually there are these fees at cryptocurrency exchanges:
Trading fees such as maker and taker fees. Transactions fees associated with withdrawing or depositing cryptocurrency or Fiat (USD, GBP, EUR) funds from and to an exchange.
Maker fees are when you add liquidity to the order book by placing a limit order that is either above the current highest selling price and lower than current highest bidding price
Taker fees are when you remove liquidity from to the order book by placing a limit order that is immediately executed against the order book
Withdrawal fees are when you withdraw cryptocurrencies or Fiat money (USD, GBP, EUR) from an exchange
Deposit fees are when deposit cryptocurrencies or Fiat money (USD, GBP, EUR) from an exchange
So in this Coinbase review these are the current fees that we have seen for the Coinbase exchange (not Coinbase Pro – learn more about the difference between the two different exchanges here). They might change over time so please always check the latest fees at their website
At Coinbase the fees are slightly different than the traditional crypto exchanges, because they provide a unique instant buy service at all times they have for example a spread fee in place, of about 0.50%. This spread fee might differ depending on current market fluctuations but it should be around that price.
Coinbase also have a trading fee in place, which varies depending on your region. Additionally they have fees for features like cryptocurrency conversion (convert one cryptocurrency instantly against another), fees for bank transfer and payments made with credit or debit cards.
For all current fees please check it out on their website.
Trading Fees
Coinbase uses a maker-taker fee model like most exchanges. The maker fee is when you create an order for a specific price and creates liquidity on the market. And the taker fee is when you remove that liquidity by buying at a price set by a maker.
| | | |
| --- | --- | --- |
| Pricing Tier | Taker Fee | Maker Fee |
| Up to $10m | 0.30% | 0% |
| $10m – $100m | 0.20% | 0% |
| $100m+ | 0.10% | 0% |
Deposits and Withdrawals Fees
| | | |
| --- | --- | --- |
| | Deposit Fee | Withdrawal Fee |
| Digital Assets | Free | Free |
| ACH | Free | Free |
| Wire (USD) | $10 USD | $25 USD |
| SEPA (EUR) | €0.15 EUR | €0.15 EUR |
Account Fees
No fees for setting up an account or storing crypto in the wallet (but you shouldn't store your cryptocurrencies long-term in the Coinbase wallet. Store them always on a hardware wallet – check our reviews here
Supported coins
Coinbase supports 6 coins currently, but has stated that they are looking into the addition of several ERC-20 tokens (Ethereum based tokens).
Withdrawals & deposits
In this section of our Coinbase review we will walk you through the steps you need to take to withdraw and deposit cryptocurrency funds to and from the Coinbase exchange / website to make it super clear.
How to deposit (crypto)
Go to Coinbase's website www.coinbase.com
Click on accounts
For crypto you select the wanted cryptocurrency and click on Receive
A pop-up shows up warning you to only send Bitcoin to Bitcoin address, etc
Click on show address
An address and QR code will show up on the screen – copy the address
Go to the wallet where you're sending crypto from and paste in the address
How to deposit (fiat)
Example guide for European citizens
Depositing with SEPA transfers
Go to Coinbase's website www.coinbase.com
On EUR wallet click on deposit
If you haven't connected a bank account you will need to do this first

Give the name of the bank
Name on the account
The transfer amount and currency you're depositing in (EUR, USD or GBP) – press continue

Now you'll see a screen with some depositing information that you need to use, as in Coinbase's bank details and a Reference number that you need to use for your SEPA transfer this is very important
Your funds will appear in your account 1-3 business days after you send them.

How to withdraw
Example guide for European citizens
Before you can withdraw euros to your bank account, you will first need to complete a successful SEPA deposit to your Coinbase Pro account.
Go to Coinbase's website www.coinbase.com
On the left-hand column under Assets, select the Withdraw option.
From the Currency Type drop down menu, select EUR.
Select the Bank Account tab. If you have verified your SEPA bank account, it should be listed here under Destination.
From the drop-down menu, select the verified bank account you would like to withdraw to.
Specify the EUR amount for the transfer. You are able to withdraw all of your EUR by selecting the MAX option.
Select the Withdraw EUR to Bank option to confirm your withdrawal. Withdrawals typically take 1-2 business days to complete.
Coinbase has recently added instant PayPal withdrawals now available for all U.S. customers
Coinbase has recently a smart feature for their users to withdraw their balances directly to PayPal for their U.S customers. If you are comfortable and like PayPal this gives users a new range of options, and furthers Coinbase's effort on adapting to current user needs and making their services as easy as possible to use.
Read more here.
Security
Go CryptoWise's security tips for everyone to read and know!
Use 2F-Authentication – for example Google 2F-A
Do not share your login details with anyone
Do never share your private keys with anyone
Create and store your backup passphrase for your 2F-A
Check the URL twice, hacks and phishing scams happens often
You need to be in control of your own crypto
You can't completely trust that an exchange will always protect your cryptocurrencies. This is an extremely important crypto tips to be aware of. Remember it's you that are in control of your own crypto, not the exchange, not a bank, or a government. Therefore you need to make sure that you also are storing your crypto somewhere safe. A hardware wallet is the way to to go, find a good wallet for you in our wallet comparisons.
Check out our guide on best crypto tips here.
Payment Industry Best Practices
Coinbase's  website runs entirely over encrypted SSL.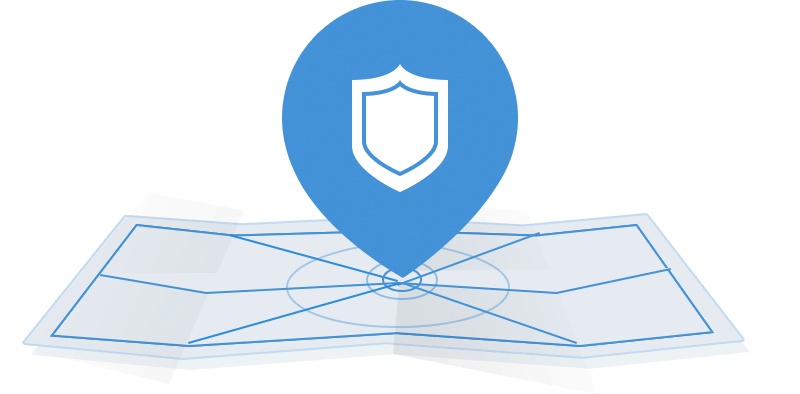 Wallets (and private keys) are stored using AES-256 encryption.
Read more about Coinbase's security methods at their website www.coinbase.com
We recommend that you keep your Bitcoins, or other cryptocurrencies on a hardware wallet. You can find a good option at our comparisons here.
We have put together this guide to help you keep yourself safe and avoid some of the common risks in the crypto space – find the guide on the 6 best tips to protect you crypto
Restrictions
Coinbase is available in 42 countries, find out if your country is on that on their website.