Some of our posts may have affiliate links including this one. That means if you make a purchase I may get a commission (at no extra cost for you). To find out more about it read our Disclosure page
[vc_row][vc_column][vc_column_text][wpsm_inline_list]
---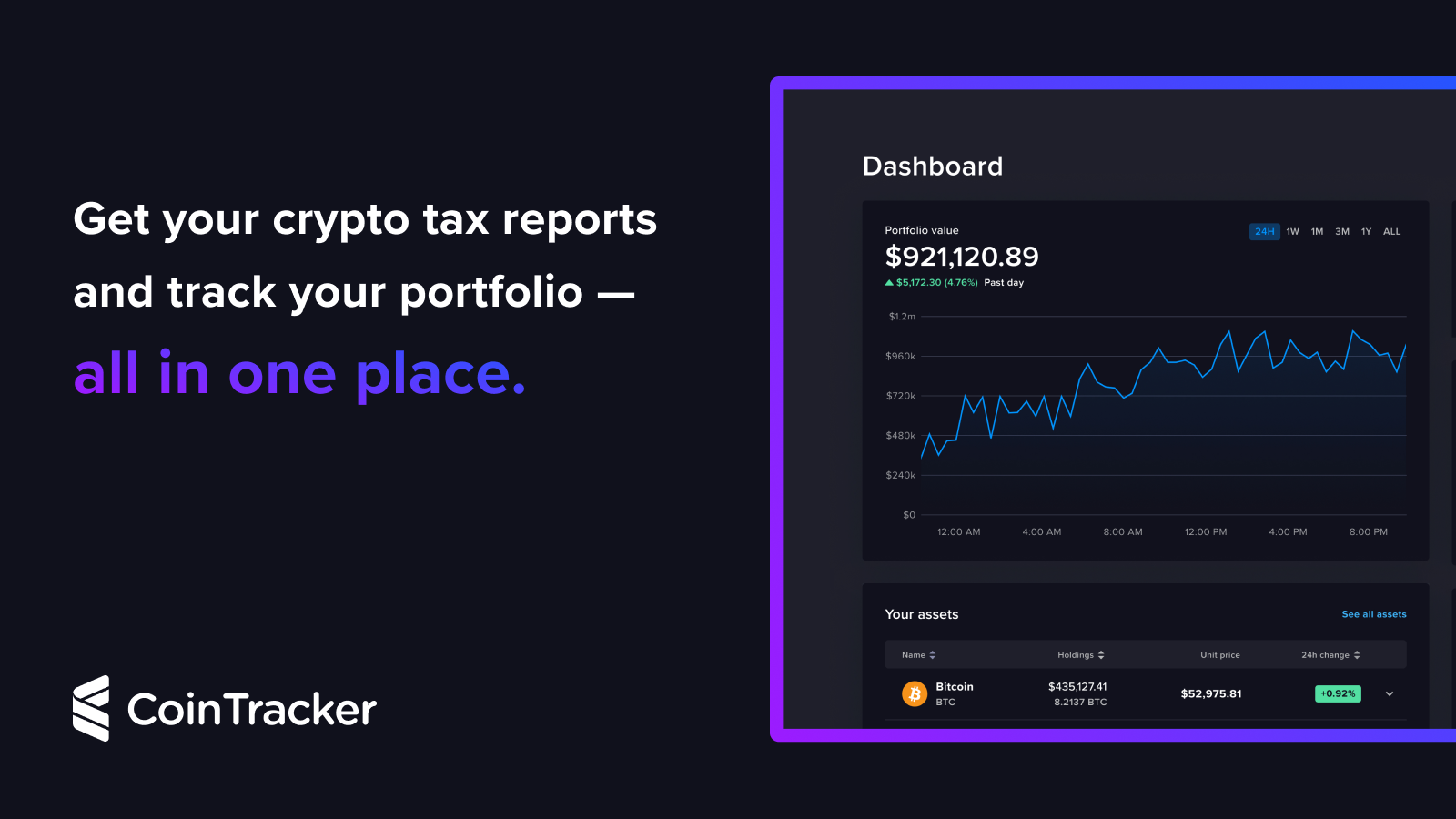 [/vc_column_text][vc_column_text]
About
Cointracker is another service that can help you compile your trades, and automatically create your tax reports. It has 4 different pricing models, depending on how many trades you've made. It can automatically import your trades if you connect the exchanges you've used, or you can manually import trades, it also offers you the possibility to import trades from your wallets.
You can create an account with Cointracker without selecting a pricing model, so that you can get a feel for the site and the services they're offering. But on the whole it's very similar to Cointracking.info, CryptoTrader and Bitcoin.tax.[/vc_column_text][vc_column_text]
back to menu ↑
Pricing
[/vc_column_text][vc_column_text]
Cointracker has 4 pricing models
For all pricing models: one-time payment for 1years tax plan
(Go to their website to check most recent prices www.cointracker.io)
1) Hobbyist €39 – 100 transactions
2) Basic trader €124 1,000 transactions
3) Active trader €339 for 4,000 transactions
4) Pro trader €849 for 15,000 transactions[/vc_column_text][vc_single_image image="1763″][vc_btn title="Get it now" color="juicy-pink" link="url:https%3A%2F%2Fgocryptowise.com%2Fcointracker-tax|title:Cointracker||"][/vc_column][/vc_row][vc_row][vc_column][vc_column_text]
back to menu ↑
How it works
CoinTracker supports a few different ways to track your crypto assets.
1) Directly connect your cryptocurrency exchange accounts to automatically pull the balances and transactions of your accounts.
2) Add your cryptocurrency wallets by address to automatically pull balances & transactions.
Add Transaction
3) Manually add your cryptocurrency transactions. Alternatively, you may import transactions from a csv.
If ever still unsure about something then do
get in touch
with us and we'll try to help. You can always find more helpful guides
here
.
[/vc_column_text][/vc_column][/vc_row][vc_row][vc_column][vc_column_text]
back to menu ↑
Features
Personal analysis
Trades
Tax declaration
Trade importer
Coin charts and analyses
Functions & security
[/vc_column_text][/vc_column][/vc_row]
Hello and welcome to Go Cryptowise.
My name is Per Englund and I'm a long-term fan and investor and trader of Bitcoin and other cryptocurrencies. I caught the attention of Bitcoin like many other several years ago, but it was first around 2016/2017 that I truly got into cryptocurrencies and blockchain technology.
I have since traded, bought, researched and learnt about this new emerging space to the fullest. When not producing crypto-content I create and design new products and businesses. And I want to combine my business experience with my passion to create meaningful content for all our readers.
And I am bringing this vision to my writing and how Go CryptoWise work.
Connect with me on LinkedIn. Ask me anything on here.
Get in touch with me to find out more about Go CryptoWise and what we care about.