Local Bitcoins is different to your everyday crypto exchange, one of the early pioneers in the crypto space LocalBitcoins helped connecting people with each other via their platform. They're not an exchange that has cryptos, but they connect buyers and sellers together and they provide you with a wallet option on via their site. They don't take any fees when buying, selling or when withdrawing (bar standard BTC network fees).
So when you want to buy Bitcoins via Local Bitcoins you go to 'Buy' section where you'll find local people that wants to sell their Bitcoins to a acceptable price. Then you get in touch with each other and then you can figure out how to pay for the Bitcoin, cash, bank transfer, Paypal, Swish, etc. Each user needs to be verified, get a feedback score and you can see the amount of trades they've made to help you feel safe that it's a real person, and that they won't scam you.
Local Bitcoins is a unique 'exchange' where we today have tons of crypto exchanges available. All fairly similar to each other. Perhaps with slightly different coin selection, but overall same look and feel.
How to get started
So if you want to buy Bitcoin straight from your friendly neighbour there's no better service than Local Bitcoins. Follow this simple to follow guide to get started.
Go to Local Bitcoins's website using this link HERE
Click on Sign up free
Enter your details
And then you're in, BUT
You need to verify your email and phone to get started buying and selling with others
Fees
For fees at cryptocurrency exchange there are usually a couple of standard fees that cryptocurrency exchange puts in place. And it is important for you as a user to be aware of those, therefore we at Go CryptoWise aim to clarify these fees for all crypto exchanges so it becomes super easy for you to buy and sell cryptocurrencies on your terms.
Usually there are these fees at cryptocurrency exchanges:
There are no fees for trading at Local Bitcoins.
Trading fees such as maker and taker fees. Transactions fees associated with withdrawing or depositing cryptocurrency or Fiat (USD, GBP, EUR) funds from and to an exchange.
Maker fees are when you add liquidity to the order book by placing a limit order that is either above the current highest selling price and lower than current highest bidding price
Taker fees are when you remove liquidity from to the order book by placing a limit order that is immediately executed against the order book
Withdrawal fees are when you withdraw cryptocurrencies or Fiat money (USD, GBP, EUR) from an exchange
Deposit fees are when deposit cryptocurrencies or Fiat money (USD, GBP, EUR) from an exchange
So in this LocalBitcoins exchange review these are the current fees that we have seen for LocalBitcoins. They might change over time so please always check the latest fees at their website
No fees for buying, selling or sending BTC to other wallets.
They have some fees as seen below.
Bitcoin trading
Registering, buying, and selling Bitcoin is completely free.
Local Bitcoins users who create advertisements are charged a 1% fee for every completed trade.
Bitcoin transaction fees
Transactions to wallets of other LocalBitcoins users are free.
Transactions to other Bitcoin wallets are subject to Bitcoin network transaction fee. The current fee is visible on the wallet page under the heading Bitcoin Network Fees. The size of the fee changes depending on the current usage rate of the Bitcoin blockchain, we automatically adjust this fee based on the current network congestion to make sure your transactions are confirmed as quickly as possible. The transaction fee is paid from your Local Bitcoins wallet when you send a transaction.
When sending to Local Bitcoins wallet, a bitcoin network fee is deducted from the deposit. The fee varies on how congested the Bitcoin Network is. If your deposit amount is smaller than the bitcoin deposit fee, the deposit will not be processed. The current sending fee is visible on the wallet page under the heading Incoming transactions and fees.
Other fees
When using our merchant invoicing services a fee of 0.5% is deducted from the paid invoice amount of each invoice. Also Bitcoin network deposit fee is deducted from the invoice amount, if the invoice is paid with an external transaction.
Custom work, e.g. research of possible external problems, is 200 EUR/hour paid in Bitcoin at the current market rate. Minimum billable amount is 200 EUR.
Supported coins
Only Bitcoin 😀 There's also a Local Ethereum for Ethereum trades. But at Local Bitcoins there's nothing but good old Bitcoin.
Withdrawals & deposits
How to deposit
Go to Local Bitcoins's website www.localbitcoins.com
You click on 'Receive Bitcoins' and copy the address. This is what you should send Bitcoins to from other wallets.
Go back to your wallet where your Bitcoins are stored and paste in the address you previously copied and hit send
How to withdraw
Go to Local Bitcoins's website www.localbitcoins.com
Click on wallet
Click on Send Bitcoins or make sure you're on that section
Next you paste in the address you want to send your BTCs to.
Select the amount and then press continue
(Otherwise the gist of the website is to connect you with another person to buy those sweet Bitcoins from you. Meaning you'll send your Bitcoins to their address after sorting with payments to you.)
Security
Local Bitcoins have basic level of security features in place to protect your addresses connected to LocalBitcoins and your account.
2FA – which we recommend you setup immediately and store the backup phrase/code in the case that your 2FA device gets stolen or lost
Login Guard – which is a tool from Local Bitcoins that remembers your web browsers and verifies logins are coming from the same browser. If an unknown web browser is encountered, an email confirmation is required before the login can proceed.
For more security advice and tips click here.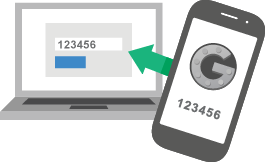 Go CryptoWise's security tips for everyone to read and know!
Use 2F-Authentication – for example Google 2F-A
Do not share your login details with anyone
Do never share your private keys with anyone
Create and store your backup passphrase for your 2F-A
Check the URL twice, hacks and phishing scams happens often
You need to be in control of your own crypto
You can't completely trust that an exchange will always protect your cryptocurrencies. This is an extremely important crypto tips to be aware of. Remember it's you that are in control of your own crypto, not the exchange, not a bank, or a government. Therefore you need to make sure that you also are storing your crypto somewhere safe. A hardware wallet is the way to to go, find a good wallet for you in our wallet comparisons.
Check out our guide on best crypto tips here.
We recommend that you keep your Bitcoins, or other cryptocurrencies on a hardware wallet. You can find a good option at our comparisons here.
We have put together this guide to help you keep yourself safe and avoid some of the common risks in the crypto space – find the guide on the 6 best tips to protect you crypto
Restrictions
Countries not served include US, China, Indonesia, Syria and North Korea. Due to regulatory restrictions, US traders are not accepted on the Local Bitcoins exchange.