NPXS (Pundi X Price) Review
Some of our posts may have affiliate links including this one. That means if you make a purchase I may get a commission (at no extra cost for you). To find out more about it read our Disclosure page
Use digital currency anytime, anywhere.
In this review of Pundi X and NPXS you will learn:
About NPXS
The Pundi X team behind NPXS wants to make it as easy to buy and sell cryptocurrencies as buying a bottle of water.
And they've taken that approach literally by wanting to put their XPOS (Point of Sale) devices in every corner around the world.
Ever since their launch in 2017 the Singapore HQ based team has been busy bringing cryptocurrencies to the world.
The cryptocurrency startup launched in Indonesia with a key aim of bringing financial inclusion to parts of the world where parts of, or the entire population is nearly unbanked today, with the power of blockchain and cryptocurrencies.
And in the heart of all this lies their cryptocurrency called NPXS (formerly PXS).
Where to buy NPXS: Binance, Kucoin, Bit-Z
This is how it works
The XPOS is comprised of 2 parts, 1 being the merchant, and 1 being the user. Furthermore, there are XPASS cards.
Which are physical cards used to keep the balance of a users cryptocurrencies (basically a wallet) and used when paying for anything on the XPOS devices, or at any other shop or store that accepts cryptocurrencies.
Whether that's physical brick and mortar shops or eCommerce shops.
The token usage
The NPXS is the core token used in the Pundi X ecosystem, and their XPOS devices (physical payment devices).
It basically the fluid or gas that keeps the ecosystem going. And every time something triggers the use of the token it basically means that part of the total supply of NPXS tokens will be burned.
Today the total supply is 274 billion tokens. And this is a finite number. The meaning of tokens is being taken out of existence it should have a positive effect on the price and value of the remaining tokens.
The burning effect will in the long-term create an interesting potential for the future Pundi X price.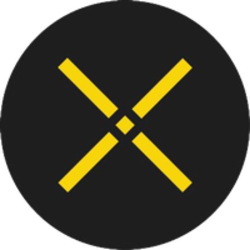 Pundi X [OLD] (NPXS)
Price
A user wants to buy or sell cryptocurrencies, or pay with cryptocurrencies using the XPOS device = NPXS is used for paying those transactions and part of what is used will be burned and taken out of the total supply
A brand wants to promote themselves and advertise on the XPOS devices = NPXS is used to pay for the ads and taken out of the total supply
A cryptocurrency startup wants their token/coin to be listed on the XPOS devices = NPXS is used to pay for that listing and part of what is used will be burned and taken out of the total supply
In the future, both loyalty programs, and future products, claiming goods and services from merchants will all be paid for in NPXS = Part of what is used for that will burned and taken out of the total supply
For the Pundi X merchants
They will be able to sell and accept cryptocurrencies at their shops, restaurants, hotels or other venues and by doing so attract new customers.
They can sell cryptocurrencies to users and get a percentage of the transaction fee
They will also be able to use the XPOS devices to earn revenue by getting 1% percentage of the fees from all the transactions made on their devices.
They will also be able to sell XPASS cards and get a percentage
The XPOS can setup a merchants loyalty program, running ads, print smart receipts and inventory
For the users
You can buy cryptocurrencies easily in physical shops
Pay using cryptocurrencies with the XPASS cards
Get special discounts as an XPASS holder
The technology
The current technologies that exist in the ecosystem are:
An XPOS device (Point of Sale device for cryptocurrencies). There are three different types of XPOS devices.

With the standard XPOS, then there is a smaller device called XPOS Handy, and a larger device called XPOS Desk. The latter two are not yet shipping ready and still in production.

XPASS card (a physical card used in shops paying with cryptocurrencies)

XWallet, the underlying wallet used in the XPASS cards but also as a separate mobile application

XPhone a blockchain mobile phone that can run completely without a centralised operator. Working as a normal phone, giving you the tools to be even more in control of your data. (now the phone is called BOB – Blok on Blok)
The XPhone is powered by the Function X blockchain. Users can easily switch between Android or Blockchain mode. There will be 5,000 devices made and shipped in 2019.
The XPOS device support
Support BTC, ETH (ERC 20), NPXS, XEM, QTUM (QRC 20), ACT, XLM, and other popular digital assets.

Support digital asset payment cards, such as the XPASS.

Support mobile payment apps, such as Alipay, E2Pay, Go-Pay, Pundi-Pundi, and WeChat Pay.

Support blockchain-based wallet payment, such as Qbao, X Wallet, Nem Wallet, and many others.
Find out more about how you can order an XPOS device here and accept cryptocurrency payments.
Partnerships
Not only has the team been active in shipping XPOS devices around the world, creating a whole new blockchain, one of the world's first blockchain phones, but they have also secured some very promising partnerships along the way.
Such as:
1 ) American Chamber of Commerce Korea.
AMCHAM Korea and Pundi X has signed a strategic partnership. To promote the use of their XPOS devices around Korea.
The members of AMCHAM Korea are around 1,800 individual members from almost 900 member companies like; MacDonald's, Star Bucks, Hyundai, United Airlines, Citi, Hawaiian Airlines, MetLife, Ford, Honeywell, Johnson & Johnson, Bayer, Cisco, HUB, Nike, Oracle, Kelly, Philip Morris, Hyosung, Cigna, Kim & Change, Pfizer Korea, and more
Ebooc will provide several other applications for consumers such as making retail payments; paying for government services, fees, and fines; utilities and bills; telecommunication bills and school fees on POS devices running a stable, digital equivalent of traditional fiat currencies in the region.
3 ) NEM
There is a deal between them and NEM to partner up. (Deal to deploy additional 20k XPOS units)
A commitment to use NEM's blockchain technology to produce 20,000 of the world's first NEM-based POS terminals, called NEM XPOS.
4 ) Ubivelox
Ubivelox has become an international innovator in the development of smart cards, mobile communications, and blockchain (ranked 6th largest in the world).
Ubivelox will work together on XPOS and XPASS technology development, security, and market deployment, which will not only facilitate the promotion and accelerate the growth in global markets
​5 ) QEX Fund SP
At Consensus: Invest 2018 in New York, the team introduced the QEX fund in partnership with Quantum Energy Asset Management (QEAM). QEAM & R.E. Lee International Capital unveil $100 million fintech-focused hybrid fund, QEX Fund SP.
6 ) Cambodia Smart City initiative
Pundi X has recently announced that it is working with Cambodia's Smart City.
Where their XPOS devices and their ecosystem will commerce the initiative with their POS devices – read more here
This is a really exciting project as it gives the XPOS solution another dimension and demonstrates how the XPOS can play a part in a Smart City ecosystem. The project is still in very early stages and what we are looking to do is to start putting down the basic framework and get this going in Cambodia in a smaller scale to start getting learnings. We are targeting to get this kick off very soon in coming weeks.

Soohan Han – Director of Marketing at Pundi X interview
Busy times for the team
Fast forward to 2019 and the team has been very busy shipping XPOS devices around the world, signing new partnerships but also created a whole new blockchain, called Function X (fx).
The team wants to move away from the Ethereum blockchain to their own blockchain. Which will then be the underlying technology supporting the NPXS token amongst other use cases.
So right now token holders have the option swap their NPXS's for Function X tokens. Many token holders are finding it difficult to advise themselves if swapping between the two is worth it.
No matter which one you chose to keep or invest in, you'll find out that the Pundi X team is one of the more ambitious crypto startups.
Have a look at our interview with Soohan from the team here. Where we asked Soohan about his role, their current partnerships, the new FX token and including questions from the Pundi X Reddit community.
Read more about Function x here
CE approved – one step closer to mainstream crypto adoption
The Pundi X team has also recently secured CE (Conformité Européenne) tests and received the certification. Which is hugely important for their continued growth in Europe for example.
"This is integral step towards proceeding our commercial shipment in Europe.CE certification verifies that our device is compliant with EU requirements essential for entering European Economic Area markets in areas such as wireless, electromagnetic compatibility, health, safety and environmental protection standards"

Pundi X team – blog post
Why NPXS is worth investing in:
The very driven team behind it, with a clear business idea and focus. They have proved that they can deliver. With XPOS devices shipping around the world, partnerships, the one of a kind blockchain XPhone and the new blockchain Function X
Secured good partnerships and with a strong presence in parts of the world with great potential
The super clear use case for the token. Every little thing connected to the XPOS devices and more will need to use the NPXS token and trigger a burning event. Causing scarcity and therefore should increase the price.
Lots of upside in potential value for the coming months. With (fx) conversion, quarterly burning of tokens, end of airdropping and partnerships potentially increasing growth of the Pundi X price
Final thoughts
We really like this exciting crypto and blockchain startup. At the core, we have a hardworking team, with a clear use case of their token. It just works.
It's a great idea and the supporting technology behind it seems easy to use. When you learn about the fact that cryptocurrencies could bring financial inclusions to parts of the world when hundreds of millions of people are today unbanked, then you realise how far this cryptocurrency could go.
With the potential for mass adoption and usage across the world, the future Pundi X price has nowhere to go but up.
And they've also nailed one of the most important things. Being super easy to use and understand.
You could tell any of your friends in a minute or two and they'll get it. That goes a far way in the cryptocurrency world where most things are hard to grasp, and far too complex to understand for everyday people.
Where to buy NPXS: Binance, Kucoin, Bit-Z
Pundi X Reddit page: Pundi X
Website: Pundi X website
Price tools
Convert NPXS prices to Fiat (USD, GBP, EUR, etc) here
Convert NPXS prices to other cryptocurrencies (BTC, ETH, XRP, etc) here
Other cryptocurrency guides:
Hello and welcome to Go Cryptowise.
My name is Per Englund and I'm a long-term fan and investor and trader of Bitcoin and other cryptocurrencies. I caught the attention of Bitcoin like many other several years ago, but it was first around 2016/2017 that I truly got into cryptocurrencies and blockchain technology.
I have since traded, bought, researched and learnt about this new emerging space to the fullest. When not producing crypto-content I create and design new products and businesses. And I want to combine my business experience with my passion to create meaningful content for all our readers.
And I am bringing this vision to my writing and how Go CryptoWise work.
Connect with me on LinkedIn. Ask me anything on here.
Get in touch with me to find out more about Go CryptoWise and what we care about.